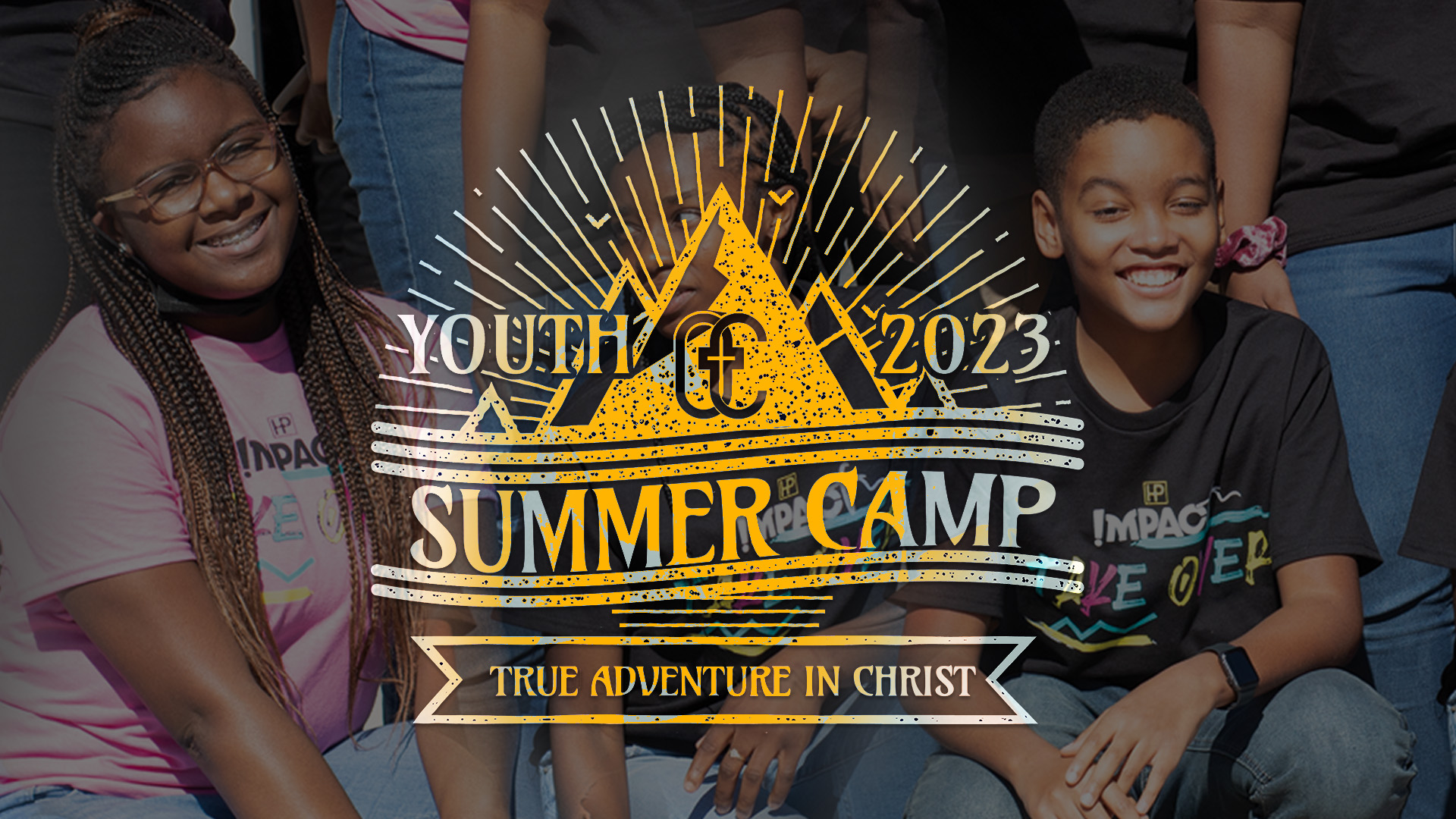 Summer camp is an incredible opportunity for our OC @ Harvest Point Youth ages 10 – 17 to learn about the powerful love of God and how much He desires a relationship with them. They will enjoy 5 fun-filled, adventurous days at the beautiful Stoney Creek Christian camp. Here they will engage in exciting team-building activities such as climbing the ropes course, blobbing, fishing, kayaking, playing ultimate frisbee and much more. The Gospel is shared through small group bible studies, praise, and worship led by Stoney Creek's staff. When it is all said and done, our youth will have gained greater self confidence, a stronger sense of community and a deeper trust in Jesus Christ's love for them.
th2024 Summer Camp 
Ages: 10 – 17 years old
When:  July 15 – July 19th
Where: Stoney Creek Ranch 
Sign Up Deadline: 05/31/2024
Camp Fee: $170.00
$50.00 Deposit is Required
Pay balance in full 06/15/2024
Ready? Set? Go! Get ready and be prepared for the amazing adventure that awaits you at Stoney Creek Camp!
Click on the link below to see a list of items we recommend for your stay at Stoney Creek Ranch. Please note we provide all bed linens and a bath towel. We recommend bringing a towel for water sports.
Cabins
Air-conditioned and complete with bed linens, pillows, and blankets for each guest, our beautiful cabins will have you feeling right at home!
North Side Cabins
The north side of camp features our five beautiful Austin-stone cabins with two bunk rooms each (five bunk beds in each bunk room) for a total capacity of 20 per cabin.
Also on the north side is our Houston cabin which has four bedrooms downstairs that sleep five each with a private bath. Upstairs are four rooms, each with three beds. Each set of two rooms shares a bathroom. The upstairs is designed for families with young children or all adults.
Between the bunk rooms in all six north side cabins is a common area, perfect for small group discussions and comfortably decorated with leather couches and cedar benches.
South Side Cabins
On the south side, we have three quad-plex cabins that sleep 40 each for a total of 120.
Lake Side Cabins
Behind our north side cabins are our two lakeside cabins. Both cabins are divided into four quadrants. Each quadrant can sleep three guests (one twin bed and one set of bunk beds).
Dining Facility Rooms
Above the Dining Facility, we have bedrooms specifically appointed for adult leaders, guest speakers, etc. These lovely upstairs rooms provide perspective of your group's camping experience while allowing time away from campers for reflection and preparation of your program.
Dining Facility
Our Dining Hall is the perfect place for guests to gather over a delicious meal prepared and served on-site in our commercial kitchen.
Surrounded by glass windows, our Dining Hall allows guests to enjoy the beautiful views of our property while seated at our large circle wooden dining tables. All meals are prepared and served on site by our exceptional Kitchen Staff.
With the capacity to seat up to 300 guests, our Dining Hall is perfect for a gathering of any size!
Zimmerscheidt Hall
The largest of our three meeting halls, Zimmerscheidt is the perfect spot for groups of 150 or more!
Located on the south side of camp, Zimmerscheidt Hall is a large worship center equipped with 4 breakout rooms, a stage, 2 large TV screens, a projector and a complete sound system.
With a capacity of 300 guests, this facility is great for groups of 150 and more.
White Tail Hall
Our second largest meeting space, White Tail is perfect for groups of 50-150!
Attached to our Dining Facility, White Tail Hall is our second largest worship center equipped with a stage, a projector, and a complete sound system.
With a capacity of 125 guests, this facility is great for groups of 50 – 150.
Weishuhn Hideaway
Our newest and smallest meeting hall, Weishuhn Hideaway is perfect for groups of 20-45!
Completed in 2020, Weishuhn Hideaway is located on the west side of camp. Designed as a more intimate hangout space, Weishuhn is equipped with a kitchen, dining tables, 2 TV screens, and four custom L-shaped couches that create a perfect meeting area.
With a capacity of 45 guest, this facility is great for groups of 20 – 45.
Cozy Room
Attached to White Tail Hall, the cozy room is a great spot to gather with friends and unwind.
Olde Town
No trip to Stoney Creek Ranch is complete without a visit to Olde Town Hall where you will find our Camp Store and Snack Shack!
Visit our Camp Store first, where you will find a range of custom Stoney Creek Ranch items available for purchase. From sweatshirts, to t-shirts, to water bottles and more, you are sure to find the perfect souvenir!
Next, walk next door to our Snack Shack – the perfect spot to buy yourself a sweet treat, a salty snack or a refreshing drink!
A Day At Camp
From the moment they wake up to when their heads hit their pillows at night, our campers are on the GO! It is our goal to design each day to be filled with fun activities, new experiences, and most importantly, fellowship with God.
Click here for the breakdown.
For a list of activities, click
here
. 
Is there transportation?
Yes, we will provide two coach buses to transport campers to camp.
What is the minimum deposit?
A $30 deposit is required to reserve a student's spot.
Does my camper need money?
Spending money is not needed; however, if you would like your student to access the camp store, we suggest $20-$30. The camp store will have snacks, shirts, and other memorabilia that can be purchased during specific times while at camp.
Are there scholarships available?
Yes, there are a limited number of scholarships. Please contact our camp team at [email protected] for more information.