YOU ARE WELCOME HERE
One Church @ Harvestpoint
Join us at 8:00 am, 9:30 am, or 11:00 am.
New Here?
Live Stream
Sundays 8AM|9:30AM| 11AM        (Livestream 9:30 & 11AM)           or On demand.

Learn how to connect with others and grow in faith.

Using our gifts to the glory of God and edification of the body.
Welcome from Pastor Lawrence Scott
   Welcome to One Church @ Harvest Point. We are a growing multi-generational church committed to Gospel-centered preaching and deep fellowship. Our mission is to love and lead all people into a new life change in Jesus Christ.
   By God's grace, we are currently building a new campus to serve our community better. We plan to be in our new facility Fall 2023. We are also preparing to merge with One Church @ Bethel's Family in March 2024. There is a place here for you!
For more information regarding the new build and church merger, click below.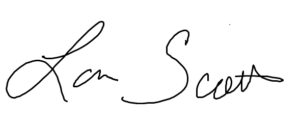 The Church has issued bonds to finance or refinance Church improvements.  To facilitate compliance with securities regulations, certain Church issuer information is publicly available and incorporated herein by reference [here].