The Disciple Maker 4-11
April 11 @ 7:00 pm

-

8:00 pm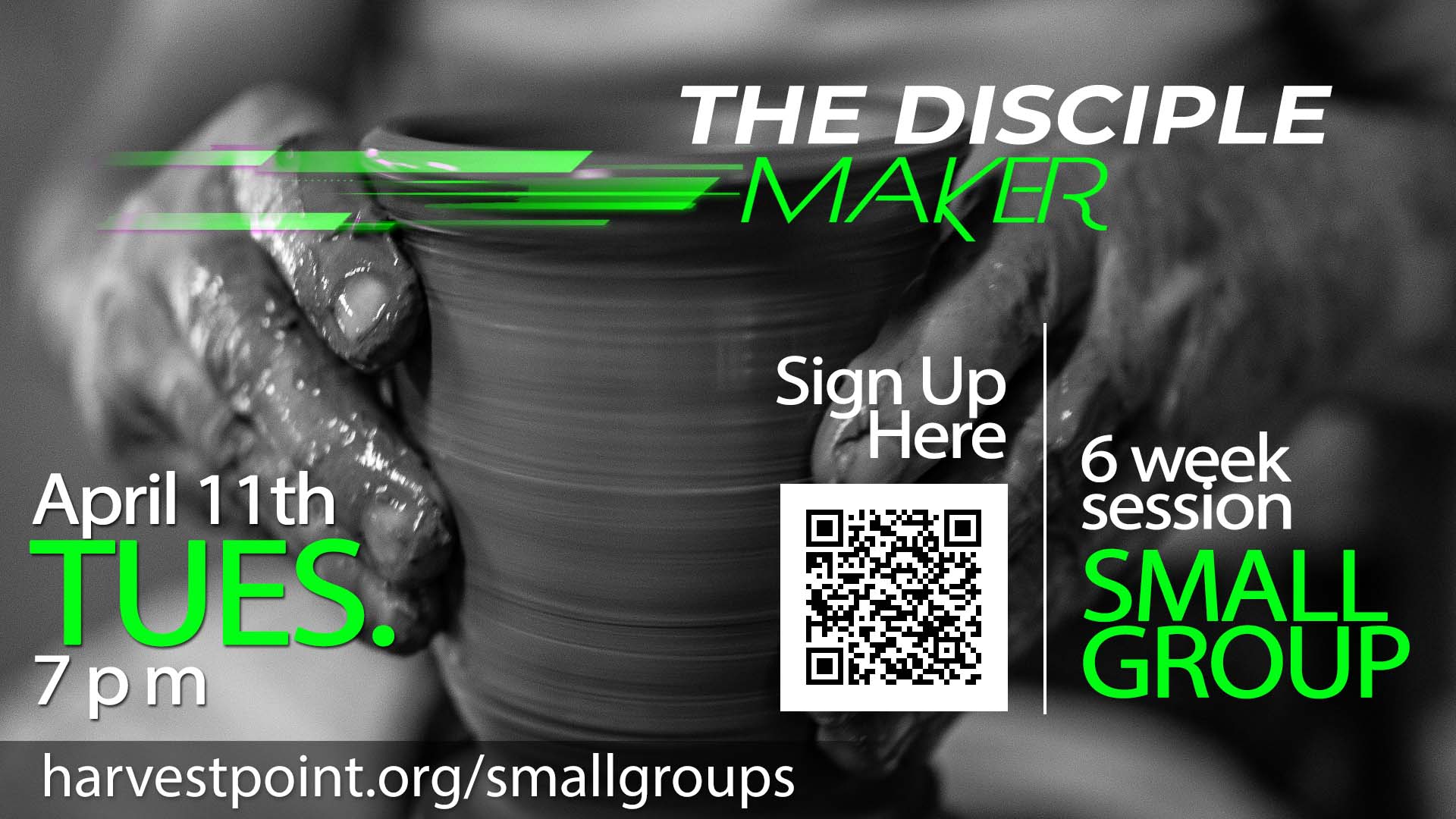 The Discipleship Ministry Presents
Disciple Maker
April 11th 2023 at 7pm
The Disciple Maker class exists to accomplish the goal of making mature disciples. Jesus gave the command to make disciples. He made this declaration, "Go, therefore, and make disciples of all nations, baptizing them in the name of the Father and of the Son and of the Holy Spirit, teaching them to observe everything I have commanded you. And remember, I am with you always, even to the end of the age" (Matt. 28:19-20).
Jesus Himself is "with us always." Disciples are made as a disciple-maker works in tandem with our all-knowing, all-powerful God to do what only can be done through this unfathomable partnership. Join us as we learn from the Holy Spirit of how to make disciples of Jesus Christ.
For more information contact us via email at

[email protected]

.
To sign up use the following link: