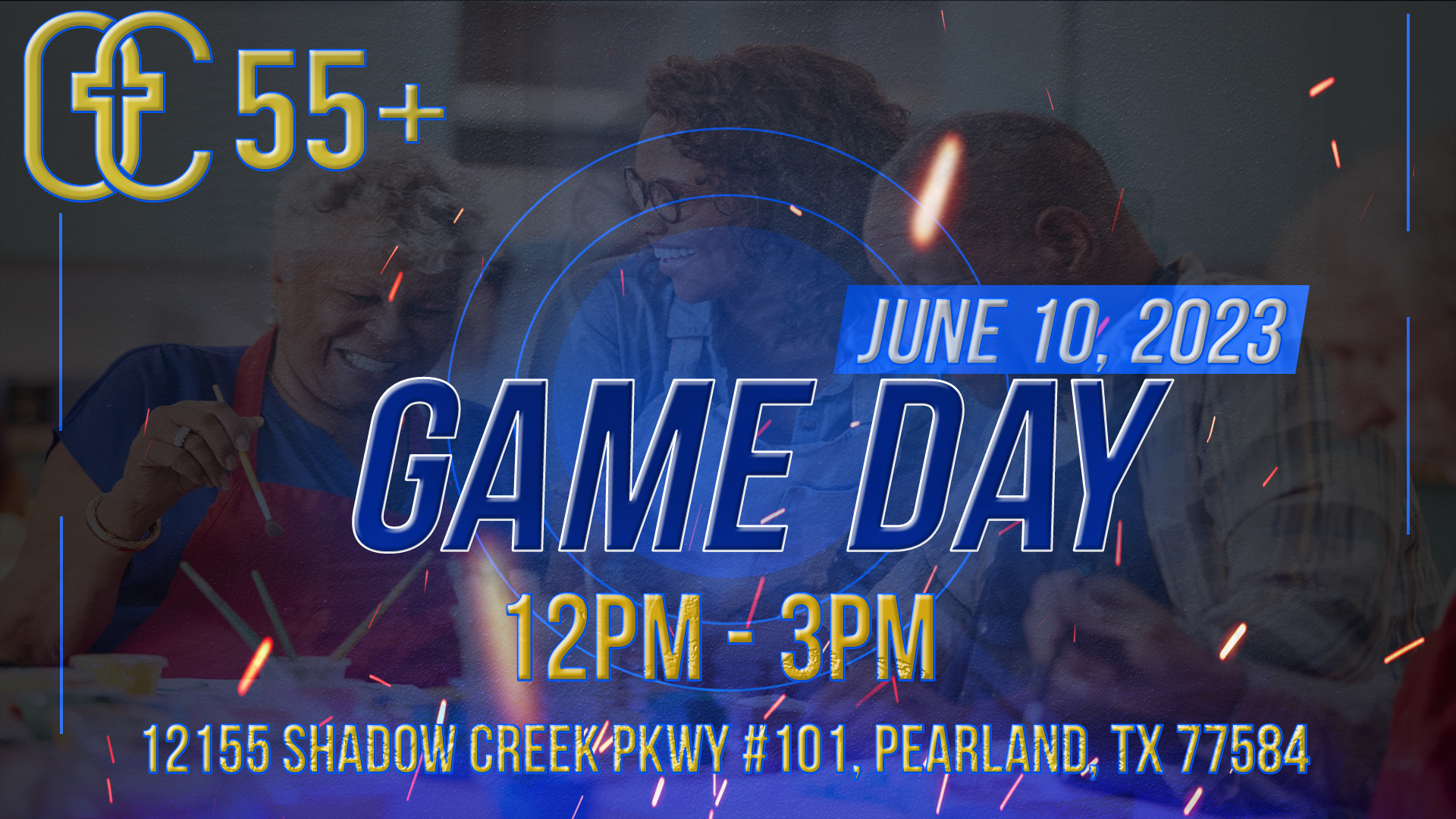 Join One Church 55 PLUS Ministry on Saturday, June 10, 2023 from 12-3pm for a day of wholesome fellowship, food, and games.
Come and experience the joy and laughter of connecting while playing a variety of games such as Bingo, Bible Trivia, Checkers, Chess, Scrabble, and Dominoes. Get ready for some friendly competition while reviving your mind, body, and soul.
Who will leave with the Victory? Who knows, but one thing for sure is that it will be loads of fun.
Register Today!