Harvest Point practices "Elder led" in how we govern ourselves.  Elders are responsible for the direction and health of the church.  They serve to shepherd and protect the vision, members, and staff of our church. While the staff oversees and runs the daily operations of our church, the elders serve on the front lines as shepherds in partnership with the staff.
The qualifications for Elder are found in I Timothy 3:1-16 and Titus 1:5-9. The assembly was to recognize those who were spiritually qualified for church leadership. These individuals were then to minister to the church by godly service and rule.  In addition to Pastor Lawrence Scott, the other Elders are listed below.
Lonnie Mathews
Elder of Finance
Lonnie is a native of Birmingham, Alabama and is a devoted husband and father of two daughters Corrie & Cassie Mathews. Lonnie met his wife Carrie Mathews while attending the University of Alabama where Carrie earned her B.S. in Chemical Engineering. Lonnie is an eight veteran of the United States Marine Corps, has a B.S. degree in finance & Investment Management from U.A. and an M.S. Degree in Accounting from Strayer University. Lonnie is an accomplished speaker and author in the area of personal finance and travels the country speaking on various financial topics. When not traveling and directing his non-profit organization Alliance Financial Ministries, Lonnie enjoys remaining physically fit, reading and spending time with his family.
As devoted man of GOD I love studying his word and applying it to my life.
Dr. Terence Houston
Elder of Family Life
Terence and Eardie are college sweethearts whose love story began as teenagers on the campus of Florida A&M University. Married since 2005, they believe that their marriage is one of the single greatest blessings in each of their lives, as is parenting their twin sons, David & Joshua, and their daughter, Christian. As lovers, best friends, colleagues, and partners in life, parenting, business, and ministry, Terence and Eardie are passionate about being used by God to give hope and encouragement to marriages and families.
Family Scriptures: Matthew 6:33, Matthew 19:26, Philippians 4:13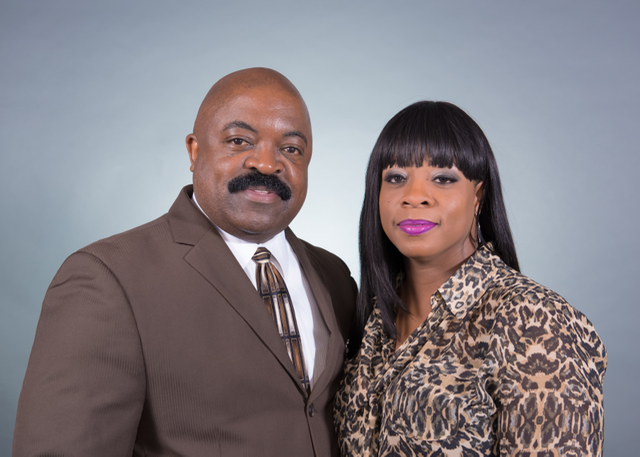 Charles Benson
Elder
Charles "CB" Benson is a retired Colonel, 31 years,  United States Army.  He is from Jackson, Mississippi. Over Fourteen years ago, GOD introduced to him his beautiful wife, Sherita, while stationed in St. Louis, Missouri.  They have three children. Sherita is an avid singer for Christ, and has been singing for over 15 years with various Mass Choirs. Her favorite scripture:  Romans 8:28, and CB's favorite scripture: John 3:16. As they traveled in the "SPIRIT" to become "ONE," their "Faith in GOD" caused them to grow stronger to understand their "Role" of what a "Husband and Wife" are to be according to scripture.
CB's daily request: "Father, please continue to help me to be a better Man, and Husband than I was yesterday, Amen."